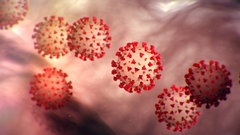 Together, we are facing a truly unprecedented moment in history. The global COVID-19 pandemic is affecting our families, our businesses, our communities, and our way of life.
We are working diligently to remain informed and react to developments swiftly and accordingly. We want to assure you that we are taking steps to keep our employees and partners safe.
In this constantly changing construction environment, we now have a clear definition what is occurring within our industry and the State of Wisconsin. We have had a plan in place to secure our jobsites and are putting that into action.
Emergency Order #12 – Safer at Home was issued by Governor Evers which allows most construction activity to continue. At this time all of our jobsites will remain working.
To comply with this order, the Boson Office building will be closed to the public and all essential office support staff will be working from home and available by phone and email.
All jobsite meetings will be via go-to-meeting or other means until further notice.
We will continue to keep all project representatives and contractors informed while we diligently seek to minimize, to the best of our ability, the effects of these circumstances on our work. Your cooperation in minimizing these impacts are appreciated as we work our way through this unprecedented event.
The many extensive preventative measures and protocols put in place on our jobsites over the past several weeks will be continuously updated, and we continue to follow all CDC, DHS, and up-to-date Government guidelines.
We are doing everything we can to keep everybody safe and continue making progress on our jobsites. We appreciate your patience and understanding during these difficult times. Stay informed, stay healthy, and stay positive!