Construction Management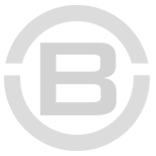 Construction Management
Boson is a Construction Manager and General Contractor of Worship, Commercial, Dairy and Food, Office, Medical, Financial, Educational and other types of buildings. We tailor our thorough construction services to meet your specific project requirements.
Boson is experienced in building relationships – not just buildings. Projects become a pleasant environment of collaboration and achievement. Much of our work comes from customers who rely on us as their preferred construction partner. These on-going relationships – some dating many decades – say something important about long-term loyalty built on trust and success.
Our collaborative planning takes place well before the ground is broken – providing our client with cost analysis, scheduling information, and value analysis to help ensure you make informed decisions.
Not only do we excel at managing your project, Boson is still capable of self-performing various aspects of the work as one of Wisconsin's longest tenured General Contractors. If we can improve your schedule, your quality, and your bottom-line, we will jump in with both feet and our experienced team will handle the most critical aspects of the work. Boson managers, superintendents, and tradesmen are second to none.
Some of our Construction Management and General Construction services include:
Constructability Analysis
Boson will use our many years of experience and knowledge in building construction to help you make an informed decision on what's the "best" way to approach your new project, addition, or remodeling.
Lots of things look great on paper but does it make sense in the field? Is it practical? Are there more economical ways, means, or products that can attain the same goals? Should you build up or out? Are you planning properly for future expansion? These are some of the red flags that we can lend our experience and expertise to solving early in the planning process.
Detailed Budgeting and Estimating
There are many levels of budgeting and estimating. We can help provide preliminary cost information with very little design being done early in the planning process. We base the costs on our vast history of project cost data. These early preliminary costs can help guide you through the design process so that costs do not get out of control – and by having us update these preliminary estimates as the plans become more detailed you will have a better understanding and greater knowledge of what your project will eventually cost.
For the final, detailed estimate we bid your project out using our internet plan room to the thousands of subs and suppliers in our database to help you get the best value for your dollar.
Value Analysis
Bringing Boson into the project early can offer ideas that may provide greater value for your dollar either during the construction or over the life of your project.
We can also provide value analysis services to help reign in cost over-runs that have been designed into your project.
Preconstruction Planning
A lot of time and money can be saved with the proper preconstruction planning. From the earliest stages of a project, when we come on board, our team and your representatives will collaborate and coordinate the daily, weekly, and long-range items that will be critical to the success of your project.
During the preconstruction phase we will analyze subcontractor and supplier bids, costs, schedules, and hold planning meetings with all parties to assure the project gets off on the right foot - and in a timely manner that makes sense. Materials needed early in the process will be ordered and scheduled before mobilization so no time is wasted waiting for delivery. Long lead time items will be addressed to assure delivery to meet the schedule. All parties will be brought together and brought up to date on the expectations of the owner, architect, and The Boson Company to assure a successful project.
Project Scheduling and Phasing
The Boson Company project manager assigned to your job will develop a schedule for approval and will monitor and update that schedule throughout the course of the work.
Your type of business, hours, shifts, production schedules etc will be taken into consideration to allow the least amount of disruption of existing processes and to ensure the safety of your employees and all construction crews. Scheduling of phased work is common today but none-the-less must be planned so that each step leads to the next in an orderly and timely manner.
Complete Project and Contract Management
As your Construction Manager or General Contractor, The Boson Company will assign experienced team to oversee your project. Our team of project managers, field superintendents, and coordinators will handle preconstruction, procurement, planning, coordination, scheduling, quality control, accounting, and safety. Collaboration is the key ingredient and our team is the best in the business.
Supervision of Specialty Contracts
As part of our management services specialty contractors will report and contract with The Boson Company. This allows you to focus on your business and the big picture, and not worry about the daily activities required to supervise multiple contractors involved in complex tasks on your building site.
Job Site Safety
The Boson Company has an outstanding safety record which is reflected in our low workman's compensation ratings. This provides value to you in both safety as well as economically through lower rates. Every job site is different and every Boson project will have a job-specific safety plan. Each job-specific safety plan will be broken down by task and each task reviewed before any work begins by all parties involved. Safety is a number one priority on every Boson Company site large or small. Hard hats, safety glasses, and hi-viz clothing are mandatory for all personnel and visitors to our site.
Contract Close Out
At project completion it should be just that - complete. We will work to assure that any final items are taken care of expeditiously. We will be certain punch-list items are finished by all contractors and approved, final payment requests are submitted, warranty and maintenance schedules and manuals are delivered, and that we leave your place of business clean and ready for occupancy. Our promise is to not let things drag on and our goal is to be asked back for your next project.
Warranty Service
You may have heard about companies that provide "tail-light" warranty's... where once you see their tail lights the warranty is over. At Boson we pride ourselves on detail and quality, and throughout our history have taken care of our customers needs long after we have left the site. We will help to assure all warranty's are honored and will assist you in every way.
Design/Build
The Boson Company, Inc. has been performing Design/Build construction services since the 1970's. Design/Build is a project delivery system that encompasses both the design and construction phases of the project - thus providing a single source of responsibility.
There are many advantages to Design/Build...
The contractual merger of design and construction saves time and money.
D/B encourages better cooperation and understanding between all parties.
Owners get quicker, more reliable answers on issues such as the effects of design decisions on costs and schedules.
Project costs can be determined earlier based on schematic drawings and outline specifications.
Complex projects become simplified as difficult to define items are not overly compensated for.
Jobsite savings often occur by allowing knowledgeable constructors and specialty contractors to complete the work in the most cost effective, expeditious manner.
The design/builder still requests competitive bids from subcontractors and suppliers.
Project closeout is smoother.
Fewer changes, fewer disputes, fewer claims, and fewer delays occur in design/build than in any other form of contracting.
The experience of The Boson Company handling projects in this manner for over 40 years can be an asset to your building plans! We can work with your architect of choice, or bring one of our numerous industry relationships to the team to handle the design process that is especially well suited to your projects needs.