Collaborate | Construct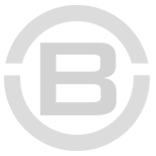 Collaborate
|
Construct
It's easy to find people that understand construction…the challenge is to find people who understand values.
Who We Are
Boson is a trusted advisor to our clients. We are 100% client-driven. Our principals will be personally accountable to you so a decision maker is always involved in your project.
Our dedicated tech-savvy leaders will exceed your expectations through aggressive pricing, cost containment, management, scheduling, and quality control.
We will find innovative solutions - we are known for superior planning so your project will be flawlessly executed.
Our primary goal is to make sure you have a great building, AND a great experience, every time you work with us.
What We Can Do
We are experts in construction. We distinguish ourselves by focusing on collaboration.
We are problem solvers. We anticipate.
We are efficient with our people, our equipment, our time, and our trade contractors. And those qualities help us save you time and money, which is why owners pick Boson again and again.
Collaboration is the key to successful projects. Boson's Collaborate | Construct approach makes the critical difference.
Why It Matters
Construction is highly technical. Let our experience simplify it for you. We can show you what we did before, why it is important, and apply the lessons learned to your job for your benefit.
Our repeat clients like to bring us in early. We supply ideas, and develop menus of choices to help contain costs.
Our proven collaborative process works. We build, and make sure it's done right so you can focus on excelling at your business.